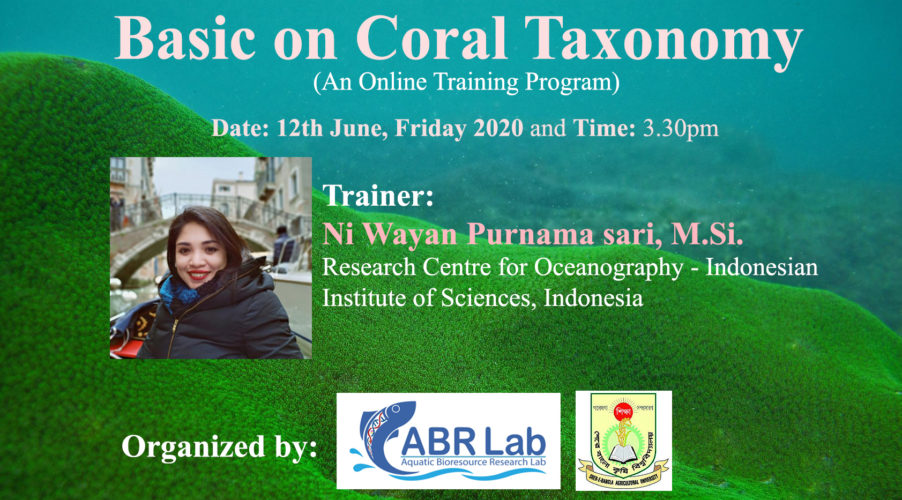 Basic on Coral Taxonomy
This is an online training program entitled "Basics of Coral Taxonomy" organized by Aquatic Bioresource Research Lab. (ABR Lab), Department of Fisheries Biology and Genetics, Sher-e-Bangla Agricultural University, Dhaka.
Trainer: Ni Wayan Purnama sari, M.Si.
Research Centre For Oceanography – Indonesian Institute of Sciences
Jakarta, Indonesia
Scheduled:
Date: 12 June 2020
Time: 3.30 pm – 4.30pm
Only limited participants will be selected to attend the training program based on the relevance of their professional and working background.
The Program will be held via Zoom and selected participant will get the program link via Email
To enroll this training program, register by the following link